Oscillation
Explorative furniture
A study on how to integrate suspension-motion into our daily furniture. How kinetics are able to open a window in our sedentary routine?
Rocking and cradling helps to build up strength and flexibility in the knees, whilst the act of rocking helps prevent pain signals travelling from the back to the brain. The goal was to translate into a standing alone furniture-piece the hammock movement, therefore from left to right. This movement is what in psychology it's called a incentivated movement which triggers enjoyment and relaxation.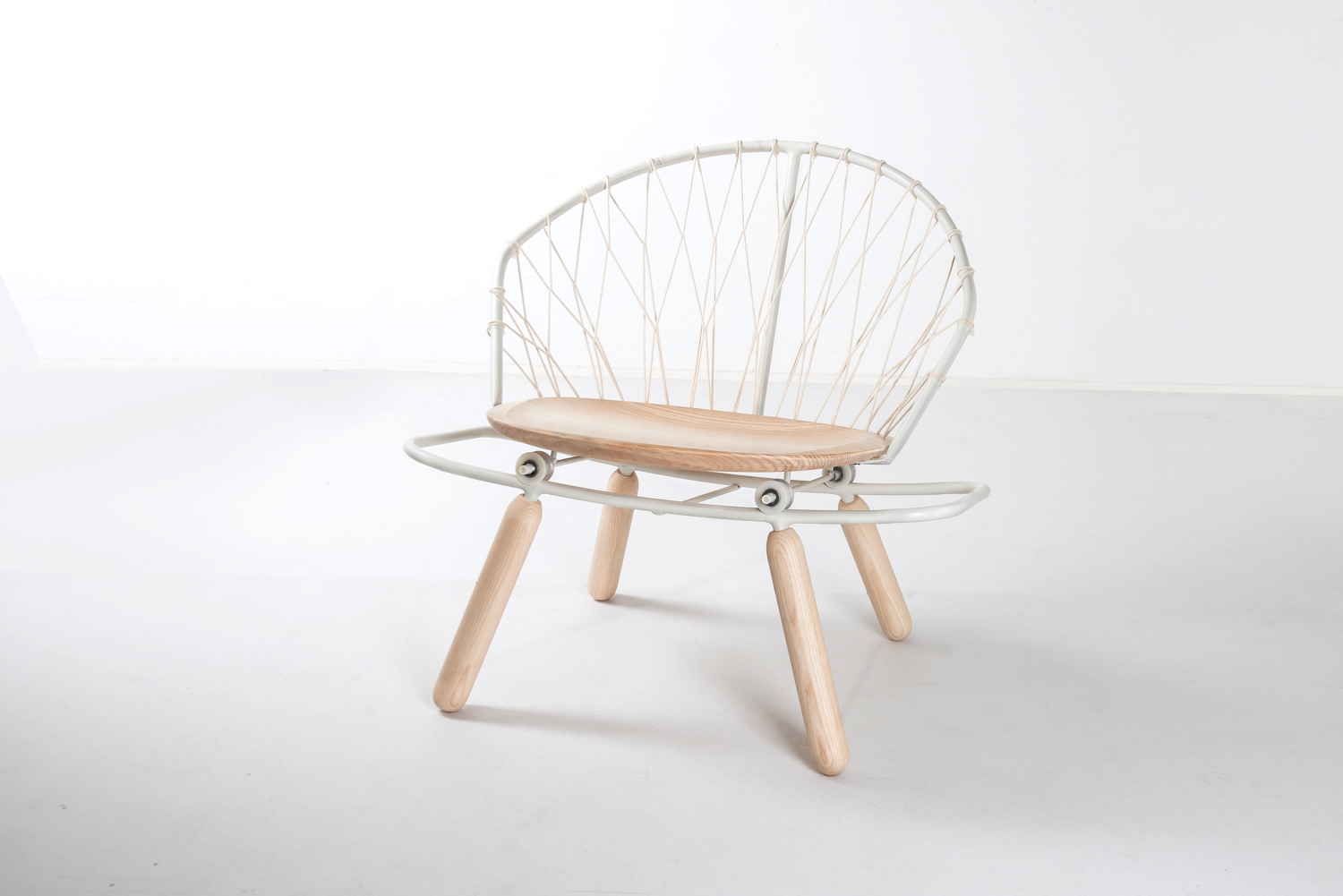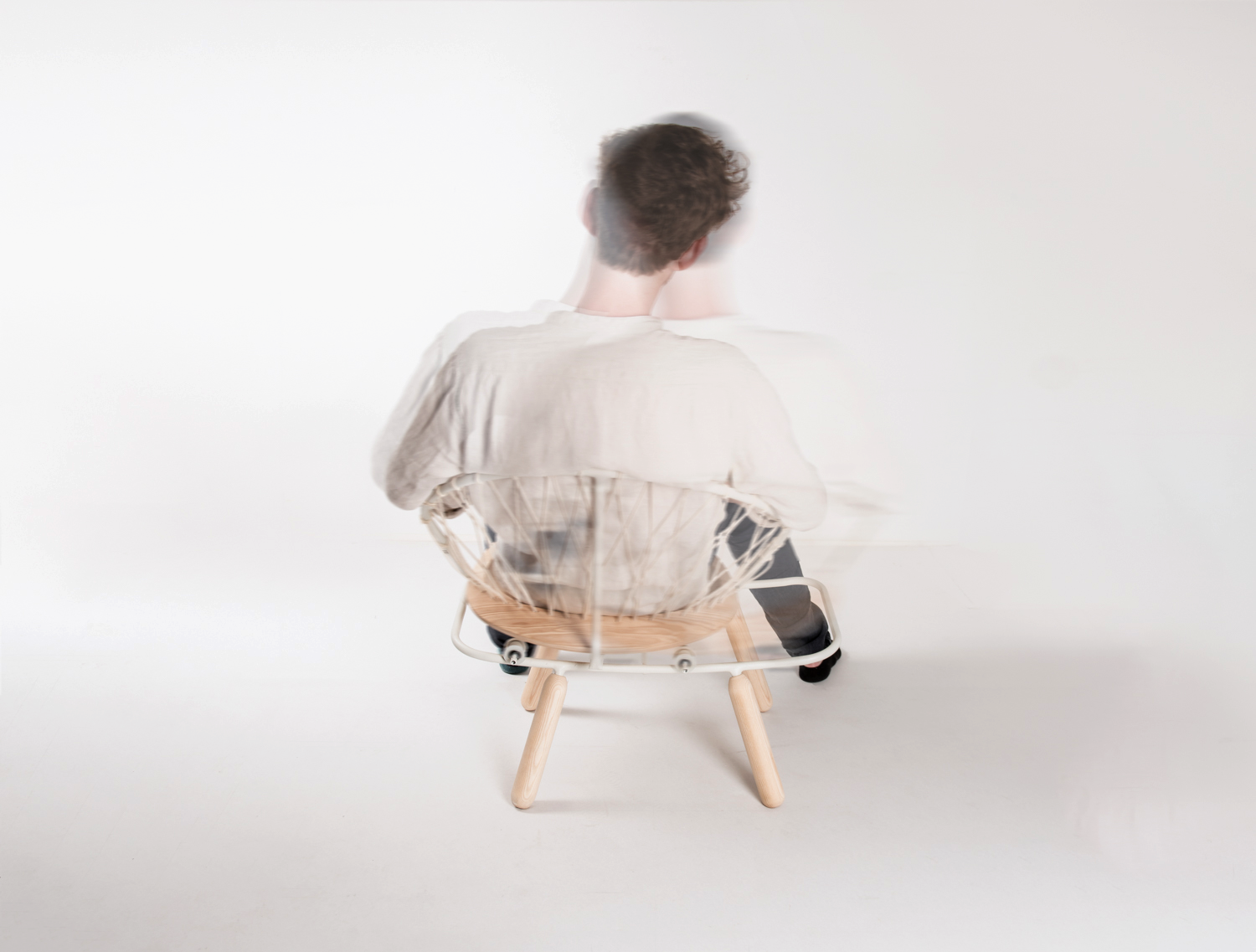 The chair presents a singular visual language. The seat is purely CNC on ash and the backrest is attached and netted using cotton rope. Under the seat a wheel system is located. The leg structure is composed by metal-curved pipes attached to ash-lathed pieces. The power movement comes from the impulse given by the user.